TAO & Friends is sustainable coolness. On top the brand spreads goodwill while donating 1€ for every piece sold. Co- Founders Mimmi, Mom of two boys and Selina, Mom of two girls have very strong values. As they are ours as well, we need to share this brand ´s mission with you.
Their mission: to inspire adults to chose kids wear from a brand with a sustainable and deep social meaning.
The collection shows a lot of cute, but cool animal prints and there is always one animal in the prints that is different from the others, but still very much part of the group! That is the story the brand tells! Everyone is equal and has the same value no matter what background and is welcome to participate.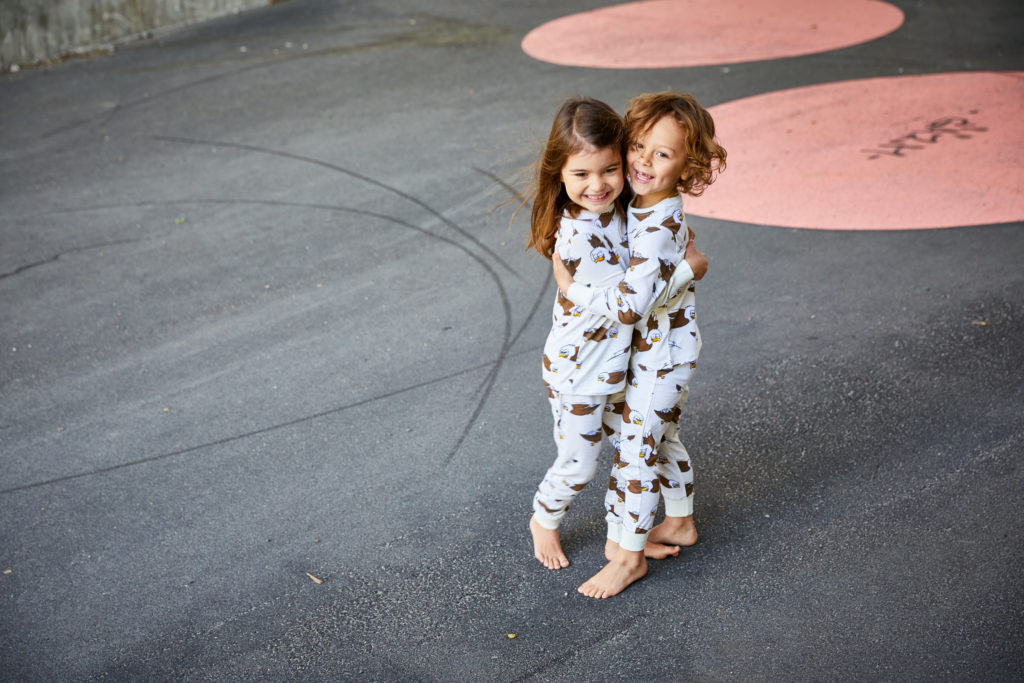 They want parents to use the clothes and illustrations to talk to their kids, , in a playful way, about being inclusive and seeing the individual.
TAO offers fun, comfy and practical clothes produced in a sustainable way. The brand is supposed to have a positive social impact. During the production process of their textiles they want to limit the use of toxic bleaches, dyes and other chemical inputs. They want to encourage other brands to stand for Climate compensation and to find new creative ways of producing and recycling clothes so the effect on our planet is as limited as technology allows.